Meet the Board of Directors
K.Nicole Dixon
President
Nicole Dixon is a native to Pensacola and growing up in a family of entrepreneurs, Nicole knew she wanted to be a business professional as a child. Nicole has coined herself as A.K.A "The Tech Queen ". She has always made it a point to strive for her goals to be a successful, professional woman.
She has worked in a variety of professional capacities from business consulting, personal & business tax preparation, bookkeeping, marketing, professional presentations and countless other fields in the business community and is a Shepreneur.  She has been awarded one of InWeekly Risign Stars, and One of Pensacola Most Influential People. She has been featured in Forbes, Bella, Pensacola Voice, Pensacola News Journal, and Out Front Magazine.
As for now she is taking strides in the role of CEO ofKey Two Success Media group a marketing company with 3 different brands that market and advertise their business to the WORLD.  Under the Key Two Success Media Group there is Real Women Radio an internet radio station that plays music 24/7 and a variety of shows, The Shepreneur Club an online network where business owners and professional network and learn, and Key Two Success Marketing Agency a marketing agency that helps small business establish strong brands.   In her rold as  Executive Director of the Gulf Coast African American Chamber of Commerce (GCAACC) Nicole's vision was "To take our community to the next level" and that she did under her leadership the GCAACC has grew membership over 400% and was successful in creating annual events such as The GCAACC Visitors Guide & Directory, Community Awards and Women of Power Business Conference and Luncheon. She also the President of Real Women Radio Foundation a 501 (c) 3 and is a United States of Women Ambassador (USOW) a organization dedicated to amplifying the work of organizations and individuals at the forefront of the fight for women's equality, and provides tools, access and connections that help women see and step into their power to break down the barriers that hold women back.
In the role as HR Resources Manager of The Cell Phone Place, Nicole help the company grow from one store in Pensacola to a total of 4 stores in over 3 years, while grossing over 1 million dollars in sales and managing over 50 employees. Nicole was the owner of Small Business Administrative Solutions a company that provided administrative solutions (such as Payroll, Bookkeeping, and Personal & Business tax preparation) for small businesses in Escambia County after 5 years she decided to close it down and do something she really loved which was helping others to find employment. She has recently started a new business venture with a business pattern entitled The Shepreneur Club Inc. a technology company that has two platforms "The Shepreneur Club," a virtual think-tank for career minded and entrepreneurial women and a Online Radio Station called Real Women Radio.
Nicole has established herself as a leader through various community projects such as back to school supply give at ways, mentor programs and trainings, benefit concerts for Sickle Cell Escambia, volunteer ism with the Gulf Coast African American Chamber of Commerce, and many other community projects. She serves on the Board of Directors for United Way Escambia, Spring Feast 2015 Discovery Committee, Manna Food Bank, Boys & Girls Club of Escambia County and Gulf Coast Community Innovation & Entrepreneurship.
Nicole enjoys spending time with her two small kids and family, going on adventures and finding new things to do. In her spare time she also enjoys reading, going to poetry shows, exercising, and having "girl time" with friends. Nicole's philosophy is to never give up on your dreams and strive to make a difference in the lives of others through knowledge and wisdom!
Nicole's favorite quote is "As we let our own light shine, we unconsciously give other people permission to do the same. As we are liberated from our fear, our presence automatically liberates other." Marianne Williamson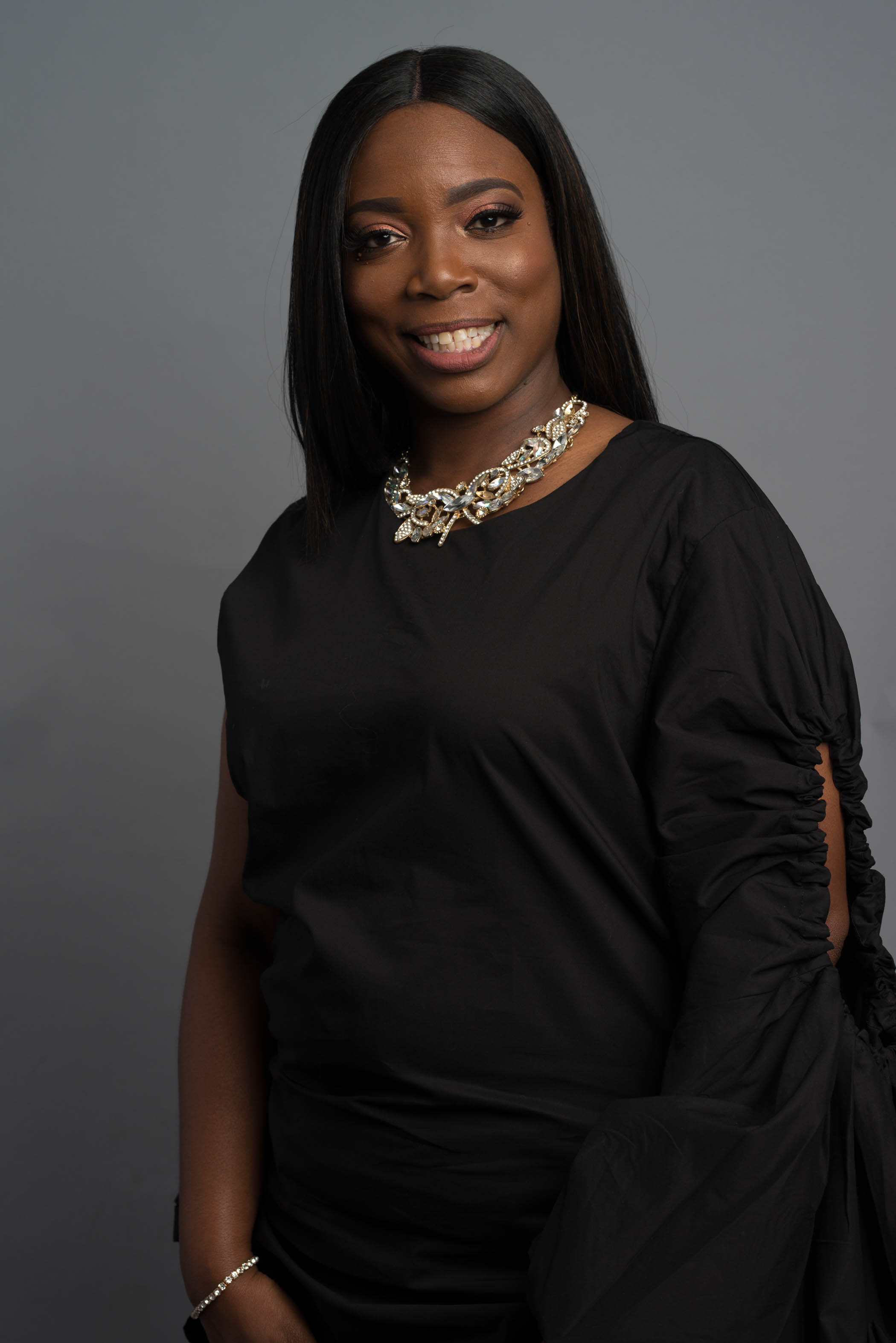 Sharia Beasly
Vice President
Sharia Elis Beasley, Entrepreneur, Author, Motivational Speaker, Radio Personality, and Event Planner Sharia E. Beasley is the Owner of 4 Sisters Events and More where she is currently the Lead Event Planner and Event Designer. Sharia is also an Entrepreneur, Author, and Motivational Speaker. Sharia as an Entrepreneur Sharia has been an Entrepreneur for over 20 years she first started out at the early age of 22 knowing that she wanted to own her own business. Sharia took the opportunity to invest in her first business with her own money and started a clothing Boutique. From that point own she knew she was destined to be and Entrepreneur. Sharia has owned numerous businesses such as E.M.T, SharZhar Events, Creative Expressions, and many more. Sharia is now currently the Owner of 4 Sisters Events & More, Co-Owner of The Sheprenuer Club, and Co-Owner of Real Women Radio. Sharia as an Author Sharia wrote her first book in 2006 titled "Me, Myself, and Lord". This book was inspired by a 30 day sabbatical that lead to her writing a 30 day journal that turned in to a book of poetry. Sharia has also written plays and is currently working on a novel and a journal. Sharia as a Motivational Speaker Sharia is a  motivational speaker that helps empower young girls and women to leverage their passion and power to achieve purposeful results. Sharia is spoken at churches, leadership conferences, and youth empowerment events. She continues to empower women to know their purpose and goals in life through personal ministry called " BEYOUNIQUE". Sharia goes motivates others to write the vision down and make it plain…..Habakkuk 2.2 she teaches them with Vision Board techniques. Sharia as an Event Planner Sharia passion is in making other happy!!!! She became an Event Planner in 1999 where she started ShaZhar Events under E.M.T (Enlarge My Territory). Sharia was also the Manager of Pensacola Improv Events Center where she gained her knowledge of learning the behind scenes f running an event venue. Sharia has planned numerous events for many clients planning events for weddings, corporate meetings, special events and more. Sharia is currently now the Owner of 4 Sisters Events and More. Sharia as a Radio Personality Sharia is also known as "Sharia B" she host the Get Up Morning Show on Real Women Radio. Sharia enjoys inspiring people early in the morning. She has hosted red carpet events, hosted special events, and interviewed celebrities such as BJ the Chicago Kid, Micky Howard, Kiarra Sheard, Vivica Fox, Wendy Raquel Williams just to name a few. Sharia, also, works in the community. She has served on numerous boards such as LWHC Academy, Gulf Coast African American Chamber of Commerce, Prison to Power, and PB&J (Performers Blessings and Jazz) and currents sits on the Real Women Radio Foundation and ACTS (Another Chance Transitional Services). Sharia also has focused on doing political work in the community such as canvassing door to door letting people know they have a right to vote. She helped start a movement with her business partner of Real Women Radio #BETHECHANGEVOTE. In 2018 Sharia worked with the Florida Conservation Voters as the first black area director to help change her city blue. Sharia compassion is to educate everyone that they have a voice.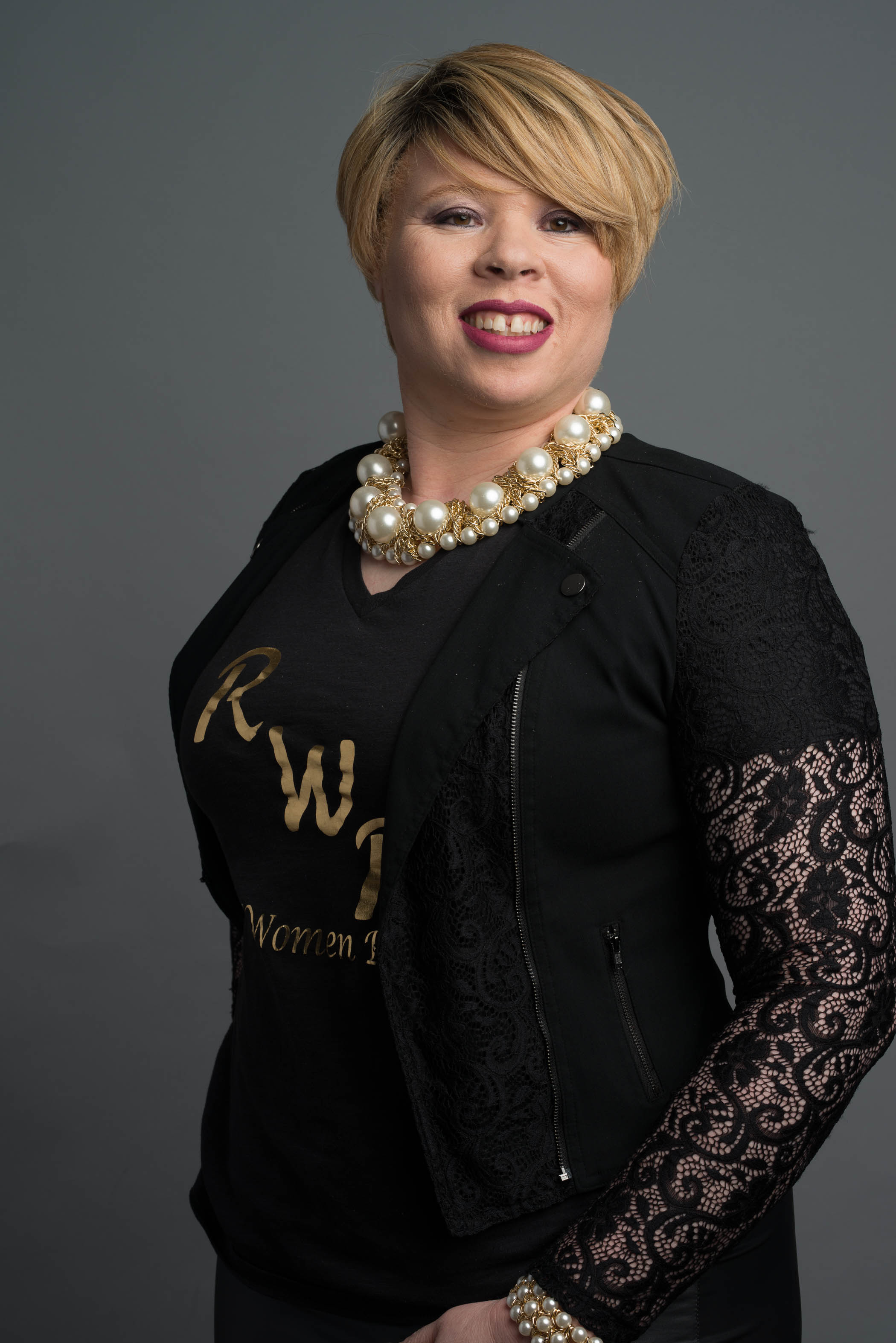 Quanda Pace
Secterary
"Pursuing my passion and purpose through helping others do the same"
Quanda "Q'Lala" Pace, born and raised right here on the on the Gulf Coast in Fort Walton Beach, FL. Quanda is a liaison and advocate for at risk youth in the community as well as various organizations through her career with Goodwill Easterseals as a Program Manager. 
 Quanda also has another passion; she has been in the entertainment business for over 12 years. She quickly realized her passion for bringing people places and things together while helping others find their passion. In 2007 she begins her first business venture with a partner, starting a company called "Pretty Unique Parties" They provided very unique event planning & décor services with personal & customized details, known for her creative and unique off the wall productions. She transforms events from ordinary to an unforgettable experience. 
Quanda's drive and unique flair sets her apart from the rest. In 2011 she ventured out and began Q'Lala Productions, LLC. Providing full event production services. Quanda has become one of the top female Event Producers /Promoters in the area with her creative and innovative concepts for promoting businesses, events, showcases, & artists. In 2011 she became a co-host, and program director on Wair Radio's #1 rated show Roundtable Radio. As the first lady of RTR "Q'Lala the Homeboy's Homegirl" later she continued her radio career on Real Women Radio with her own show called "Doin' The Most with Q'Lala", she won over her audiences with her energetic, playful and comedic charm. Also hosting/emceeing events such as, The American Dream Talent Search, May Day Spring Bling,  Throughout her career she has formed several partnerships; Real Women Radio, The City of Ft. Walton Beach, Squaretite Ent, Bumble Bee Billboards, Visit Pensacola, WAIR Radio, Tru' Soul Life, LLC., Lavish Day Dreams, LLC., and Real Women Radio just to name a few. Quanda has a vision bigger than the human eyes can see, she is one to follow and keep an eye on.
Shaquanna Wilson
Treasure
Shaquanna is a native to the Gulf Coast with a passion for serving her community. Growing up in a military family, she saw a need for support on the home front to the families of those who serve and protect our country.  She was also taught the value of entrepreneurship via the family business, Gray's Concrete. Working in the military community to help military spouses and bring awareness to their struggles became her niche and passion. To expand her knowledge and gain tools to assist military spouses in all capacities, she completed a degree in Social Work, the Veteran's Certification program at the University of West Florida and Disabled Veteran Outreach Program Specialist Certification. She has been featured in the Pensacola News Journal and received the State of Florida Commendation Medal for her meritorious service to military families. 
 In 2003, Shaquanna began her mission of service by becoming a member of the Florida National Guard State Family Readiness Team. While serving on the team, she served in various capacities throughout Florida.  She has served as the State Youth Advisor for Area 1, State Family Readiness Assistant and Trainer and became a certified Family Team Builder Instructor. In 2007, Florida launched a Military Family Employment Advocacy Program to assist military spouses and dependents. By using her knowledge, and community mobilization skills, she was able to increase the number of participants in the program to over 800. Her military community involvement includes being a member of the Florida Defense Alliance Military Family Support Working Group and the Gulf Coast Veterans Advisory Council of Pensacola. 
Due to the vision for entrepreneurship instilled in her and her passion for helping her community, Shaquanna realized she needed to get involved with her civilian community as well. Workforce and economic development, civic engagement and serving vulnerable populations and communities are now her passion as well. She is now a co-founder of the Real Women Radio Foundation. Working with the foundation allows her realize her passions in a greater capacity. 
It is her desire to bring a sense of hope and feelings of accomplishment to her community. Her favorite quote is:
"I've learned that people will forget what you said, people will forget what you did, but people will never forget how you made them feel." ― Maya Angel