About #BeTheChangeVOTE Partnership
The #BeTheChangeVOTE Partner Volunteer Program:
YOU are the best person to have a conversation with your friends, family, neighbors, classmates, and
colleagues about registering and getting out to vote. They trust you, they know you, and each conversation you
have with someone you know is more effective than hearing from any other messenger.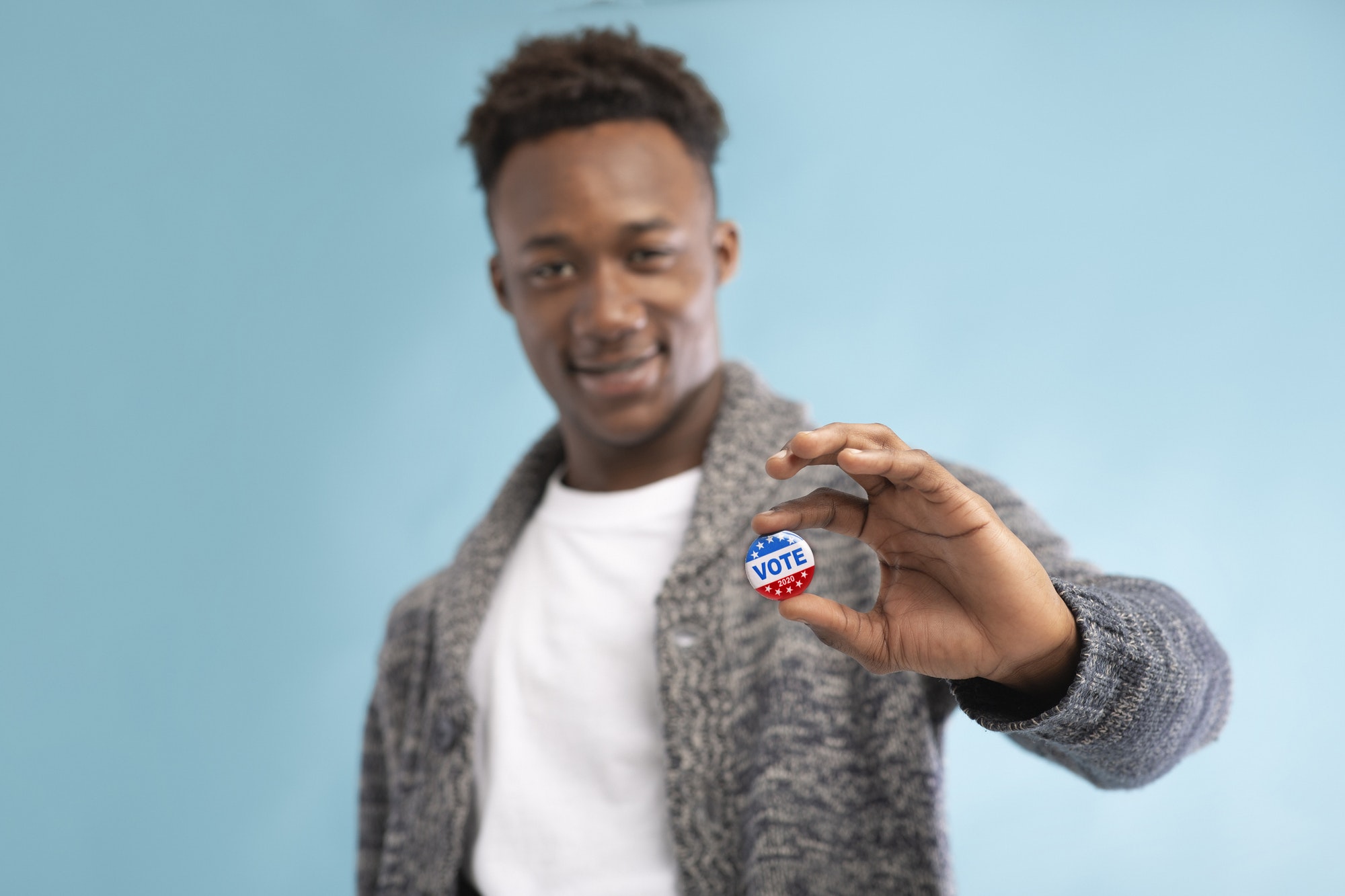 Welcome 
Real Women Radio Foundation works with local organizations to make voting community-driven and purpose-driven. Together with local partners, #BETHECHANGEVOTE is creating a new culture of civic engagement rooted in community and purpose.
Our Mission 
Founded in 2018, Real WomenRadio is a non-partisan 501 (c) 3 non-profit that uses organizing, engagement, and public awareness to address some of our nation's most pressing challenges. Real Women Radio Foundation is a leading organization whose mission is to build economically vibrant and sustainable communities through strategic partnerships with businesses and organizations throughout Northwest Florida. Our programs focus on underserved communities and vulnerable populations.
How We Got Started
From 2018 to now, Real Women Radio Foundation has worked with local partners to coordinate a series of community events in low-engagement communities adjacent to polling sites, and our analysis showed an improvement in participation. 2022 will bring our largest scale-up, with the help of our local partners, we will be aiming for between 20 and 50 #BETHECHANGEVOTE parties with a purpose around North West Florida! During the Primary and General elections, we will also prioritize polling locations where we expect there to be a significant drop-off in participation. We will hold events both during before Early Voting and on Election Day. 
Building Civic Engagement 
People Registered to Vote
Voters Registration Plans
What will my organization have to do?
You will do the following :
Recruit volunteers from your organization

Select a date and location to co-host party

Do outreach marketing

week prior to the event

Provide volunteers to set up/break down parties

Provide volunteers to speak with the community on importance of voting
What will Real Women Radio Foundation Provide?
We will do the following :
Provide a structured Volunteer program

Provide Non-Partisan voter education training

Provide Food & drinks

Provide music & entertainment

Provide Marketing

Press Release

Provide Volunteer Coordinator

Trained Voter Registration staff

Provide marketing materials
What areas will the Parties be in?
We will focus on area in Santa Rosa, Okaloosa, and Escambia Counties that have low voter engagement. 
How many volunteers do I need to have in my group?
You will need at least 10 people in a group to do a co-branded party with a purpose.  If you do not have 10 people we have other volunteer opportunities for you just reach out to us via the volunteer interest form. 
How can I found out more information?
Attend our weekly Q&A events, or give our volunteer coordinator a call at 850-332-2901, and we will answer your questions. 
can we advocate on behalf of any candidate, political party, or measure on the ballot?
No part of the celebration or outreach for the celebration, including any materials, participants like speakers or entertainers, should advocate on behalf of any candidate, political party, or measure on the ballot. The program and its activities may not be coordinated with, support, or inform a partner group's political activity. This program is non-partisan in accordance with the rules for 501(c)(3) organizations. This is more than a matter of law or preference.
Is these parties only for people who vote?
Participation in the party with a purpose cannot be restricted to those who vote or who plan to vote.  Federal law prohibits providing incentives or anything of value, no matter how small, to encourage or reward voting. To comply with the law, if your celebration provides food, entertainment, buttons, stickers, or anything else, it must be provided to voters and non-voters alike. Remember: it's a celebration for the whole community!